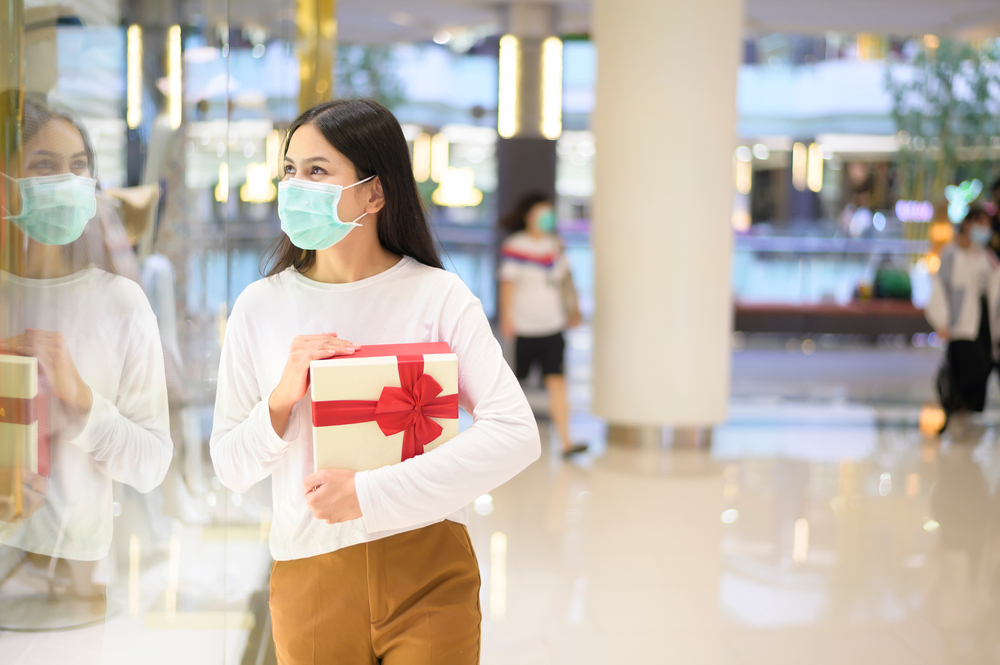 We don't know about you, but for the team at The Brace Place, this has been one of the strangest years of our lives. It's also been one of the most difficult years for many local businesses dealing with the aftermath of closures and the ongoing challenges of social distancing. We went through hard times too, forced to shut the doors to our Tulsa and Claremore orthodontic practice for six weeks. We're still so grateful to be open again and for your ongoing support.
When times are tough, it's more important than ever to come together, support local businesses and do what we can to help our communities bounce back. With the holidays fast approaching, we want to take this opportunity to highlight some of our favorite stores in the neighborhood. Whether you're comfortable heading out to stores in person or you're sticking to online shopping this year, here are the best places to shop in Tulsa and Claremore this holiday season.
1. The Boxyard Tulsa – 502 East 3rd Street, Tulsa, OK
The Boxyard isn't your typical shopping center. Created in 2016, this unique shopping destination in Tulsa is made entirely from cargo containers and is home to 20 local retailers, restaurants and small businesses. Here you'll find everything from Mexican food and ice cream to skateboard gear and customized bath products. We're sure you'll be able to find a special gift for everyone on your list at The Boxyard.
The District on Main – 406 W. Will Rogers Blvd, Claremore, OK
If you're looking for a premium gift for her, The District has you covered. This locally owned shop stocks high-end clothing, accessories, jewelry, body care and housewares, so there's something for all the special women in your life. Shopping for him? The District also has a small selection of premium men's products, including shaving cream, face wash, beard balm and cologne.
Made – 219 E Archer St, Tulsa, OK
Made is the best shop in Tulsa for locally made artisan goods. Home to handmade items from over 150 creators, Made is proud to feature primarily Tulsa-made products. Find sweaters, candles, baby clothes, hair accessories, jewelry — everything you could possibly imagine. When you shop at Made, you're getting a gift your loved one is sure to adore and supporting local artistry at the same time.
The Haberdashery – 407 W. Will Rogers Blvd, Claremore, OK
For a wider selection of gifts for him in Claremore, head over to The Haberdashery on West Will Rogers Boulevard. This is your go-to place for all his favorite brands from Saxx to Patagonia. There's even an in-store barber for beard trims and haircuts, making this a true clothing store for guys in Claremore.
Stash Apparel & Gifts – 3734 S. Peoria Ave & 9918 S. Riverside Pkwy, Tulsa, OK
Stash is one of our favorite places to shop in Tulsa. With two convenient locations and contact-free pick-up options, there's nothing to get in the way of your holiday shopping. Here you'll find women's and baby clothes, accessories and homewares, as well as customizable gifts of all kinds. Stash really is a one-stop shop for everyone you're shopping for this holiday season.
Rhapsody Boutique & Spa – 318 W Will Rogers Blvd, Claremore, OK
Give a unique gift this year and send your loved one to the spa. Located right in downtown Claremore, Rhapsody is a full service hair salon, spa and boutique, offering everything from haircuts and coloring to massages and mani-pedis. And in case a spa service isn't enough, Rhapsody is a trendy clothing boutique too, so you're sure to find the perfect gift. 
Stella Rae's – 13220 Pawnee Dr (Suite C), Oklahoma City, OK
This nationally recognized shop has its roots right here in Oklahoma, so you can get all your favorite brands and support local too. Sometimes it's easiest (and safest) just to shop online and Stella Rae's is the perfect place. Shopping for a bargain? Don't miss "$20 Tuesday" when Stella Rae's puts thousands of items on sale for just $20! Just load up your online shopping cart before midnight on Monday and watch the prices drop first thing on Tuesday. If you have a big holiday shopping list, you can't go wrong with savings like this!
LoliPop: A Sweet Boutique – 518 W. Will Rogers Blvd, Claremore, OK
Does someone on your Christmas list have a sweet tooth? LoliPop should be your first stop. Not only does this Claremore candy shop have delicious sweets and treats, it's also a clothing and accessory store, so you'll have no trouble finding exactly what you're looking for. Need a little help picking out the perfect gift? LoliPop also has gift baskets. This really is the sweetest place to shop in Claremore.
Did we miss any of your favorites? What other local Tulsa and Claremore shops are you supporting right now? We'd love to hear all about your holiday plans the next time you come in to see us. Contact The Brace Place today to book an appointment.