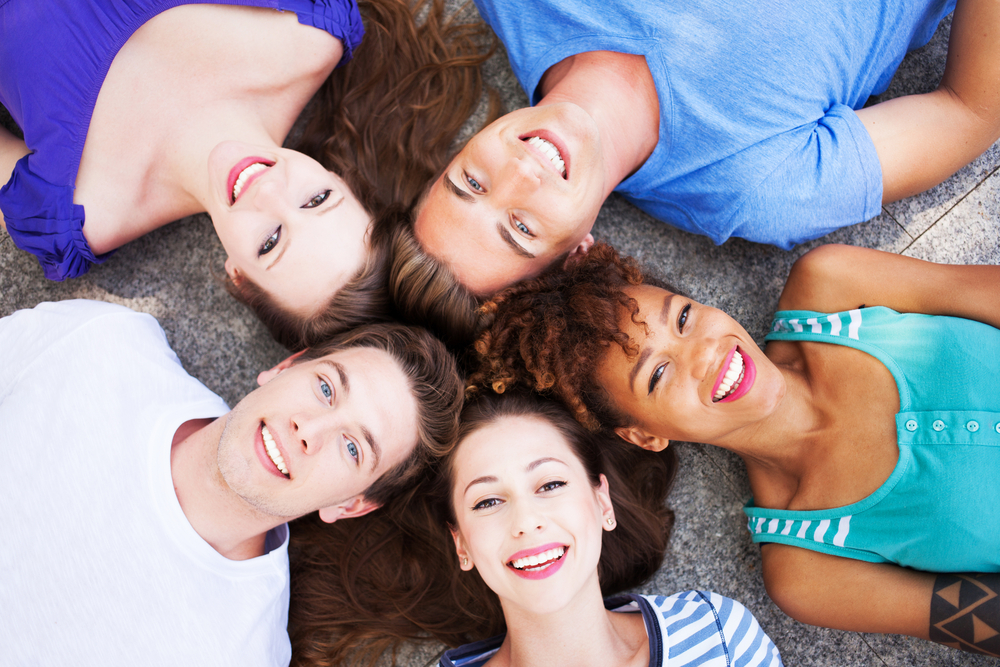 The New York Times recently reported about a huge uptick in younger patients being treated with clear aligners instead of braces. In fact, the makers of Invisalign Teen said sales of the treatment went from 100,000 to 235,000 from 2013 to 2017. It's something we've seen firsthand at The Brace Place too. More of our patients are opting for Invisalign Teen and traditional metal braces are no longer an automatic middle school or high school rite of passage. Though today's braces are more streamlined and attractive and are still an amazing option, there is a lot to be said for clear aligner treatment. Here are some of the benefits that our Claremore and Tulsa Invisalign Teen patients love:
1. Invisalign Teen Aligners are Virtually Invisible
With Invisalign Teen, you receive a series of clear, BPA-free, smooth, plastic aligners that slip over your teeth. The aligners are custom and Dr. Patel designs them based on a computerized 3D model of your mouth to give you the perfect fit. All of that means that most people won't notice you're wearing them. Instead of seeing brackets and wires when you smile, people will just see your grin. Some of our teen patients actually want to show off the fact they're in orthodontic treatment and prefer braces because they can personalize them with colorful elastics but others feel self-conscious wearing braces and don't like to draw attention to themselves. Hey, high school isn't always the easiest and if you'd rather go with an under-the-radar treatment, Invisalign Teen is an excellent braces alternative.
2. It Works Really, Really Well
No matter what type of treatment you choose, the ultimate goal is getting a beautiful, healthy smile. Invisalign Teen is super effective for a wide variety of cases and can help you do just that. Dr. Patel is a Silver Invisalign Provider with a lot of experience in the treatment. Our team takes a digital scan of your teeth and gums with our iTero® scanner (no gagging on goopy, messy molds) and a 3D model of your mouth is created. Dr. Patel can map out your exact tooth movements directly on the computerized model and the aligners are created according to his specifications. This ensures maximum precision and he can show you what your new smile will look like before you even start treatment.
While in the past, when it came to Invisalign vs. braces, braces usually won out in complex cases. Today, that's not always the case. The engineering and materials used for Invisalign Teen have evolved and we can use tooth-colored attachments to facilitate more complicated movements, meaning more teenagers than ever before are candidates for Invisalign Teen. If you look at Invisalign before and after pictures, you'll be impressed by the dramatic smile transformations we're able to achieve!
3. The Aligners are Super Comfortable
Invisalign Teen aligners are exceptionally comfortable because they're smooth and mold perfectly to your teeth. There are also no brackets and wires to potentially cause irritation. Once you get used to having them in your mouth, you'll forget you're wearing them.
4. You'll Spend Less Time in the Orthodontist's Chair
Since the aligners come in a series and they're removable, you won't need to have them adjusted like braces. You can move on to your next set of aligners at home. You will come in for check-ups throughout your treatment but the appointments are fast and easy. Because there's no hardware that can get broken or damaged, you also won't have any repair or emergency appointments. You can spend more time on school, family, hanging out with friends and your hobbies and less time in Dr. Patel's chair!
5. You Can still Eat all of Your Favorite Foods
Another reason our some of our patients ultimately went with clear aligners after weighing the pros and cons of Invisalign vs. braces was the fact that with Invisalign Teen, there are zero food restrictions. When you have braces, you will have to avoid things like popcorn, hard candies, caramel, nuts and chips. Since you remove your aligners for meals and snacks, you can continue to eat whatever you want.
6. Brushing and Flossing with Invisalign Teen is Easy
Removable aligners aren't just convenient, they're good for your oral health too because you can brush and floss as you normally would without having to worry about getting in between brackets and under wires. That being said, keep in mind, that even with Invisalign Teen, you will have to brush your teeth more often than normal. In addition to your morning and nightly oral hygiene routine, you'll brush after eating or drinking and before putting your aligners back in.
7. It's Perfect for Musicians and Athletes
If you play a wind instrument or sports, the idea of braces can be intimidating because you can cut your mouth trying to hit certain notes or thanks to a collision on the court or field. Invisalign Teen is hardware-free so you can play confidently knowing it won't interfere.
To find out if Invisalign Teen is right for you, book a free consultation with our Tulsa and Claremore orthodontist Dr. Anand Patel today!